KY Liberty Caucus Candidates for 2022 Elections
Click to Toggle Menus.
Then, Hover over Candidates & Click to Explore Their Social Media.
(note: the ball icons take you to their individual campaign website)
FEDERAL LEGISLATURE CANDIDATES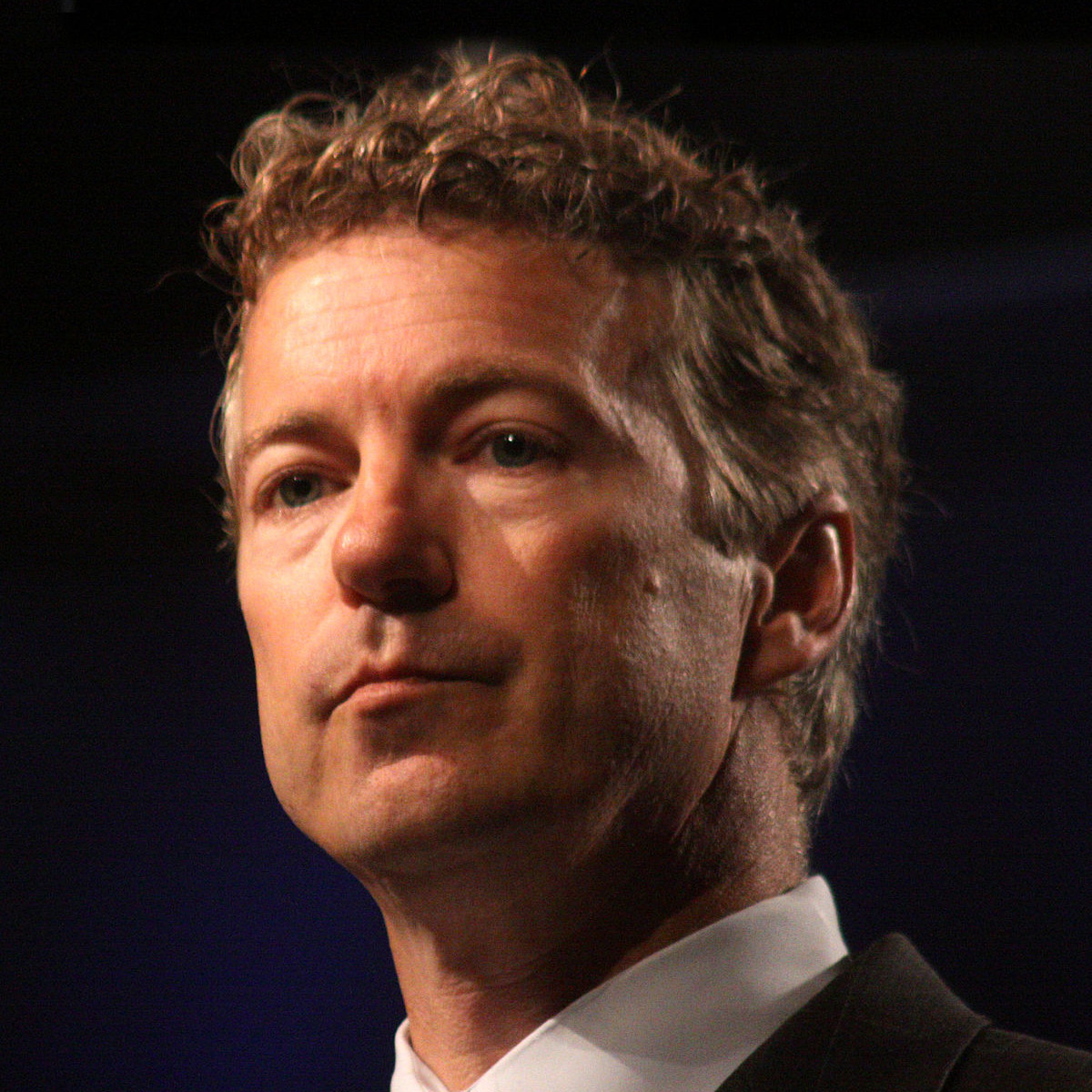 Dr. Rand Paul
US Senator
2-time Incumbent Senator Rand Paul will be running against Socialist Former State Rep Charles Booker.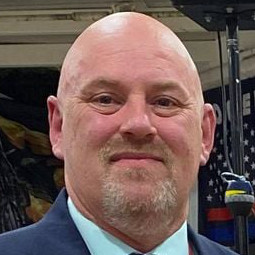 David Sharp
US House Rep KY-1
Veteran David Sharp is primary-ing James Comer. He has committed to joining the US House Freedom Caucus.
(Western KY)
Chris Henning
US House Rep KY-2
Veteran Chris Henning is primary-ing Brett Guthrie. He has committed to joining the US House Freedom Caucus.
(South Central KY)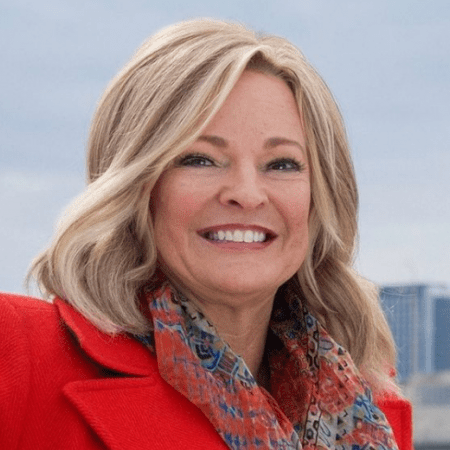 Rhonda Palazzo
US House Rep KY-3
Businesswoman Rhonda Palazzo is running for John Yarmuth's open seat. She has committed to joining the US House Freedom Caucus.
(Louisville)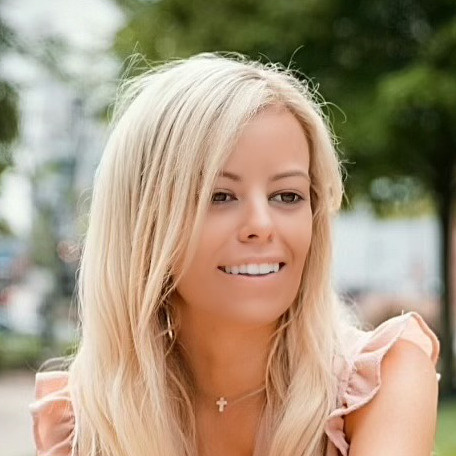 Claire Wirth
US House Rep KY-4
Builder Claire Wirth is primary-ing Thomas Massie.
(North Central Kentucky)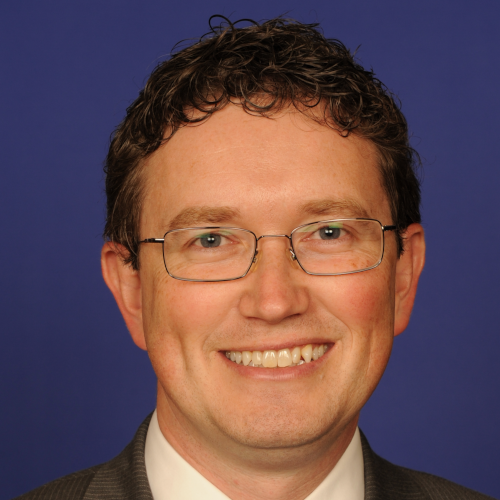 Thomas Massie
US House Rep KY-4
5-time Incumbent Thomas Massie is facing a primary challenge from Claire Wirth.
(North Central Kentucky)
STATE LEGISLATURE CANDIDATES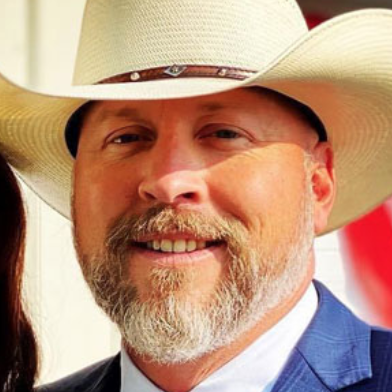 Aaron Reed
KY State Senate 20
Business owner and Navy SEAL Aaron Reed is running for Paul Hornback's open seat.
(Carroll, Henry, Jefferson (Part), Shelby, Trimble)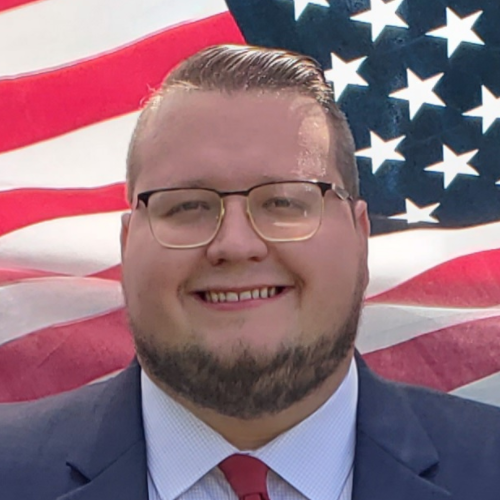 Andrew Cooperrider
KY State Senate 12
Businessman Andrew Cooperrider is running to fill Alice Forgy Kerr's open seat.
(Fayette (Part))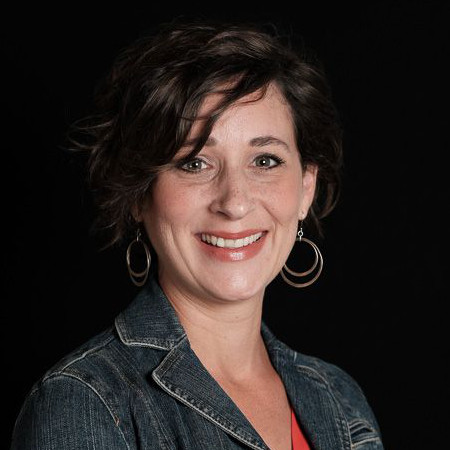 Lindsey Tichenor
KY State Senate 26
Businesswoman Lindsey Tichenor is running against Democrat incumbent Karen Berg.
(Jefferson (part), Oldham)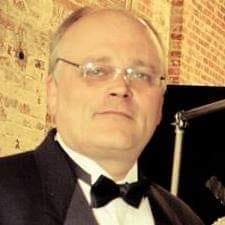 Allen Maricle
KY State Senate 38
Former State Rep Allen Maricle is primary-ing Michael Nemes.
(Bullitt, Jefferson (part))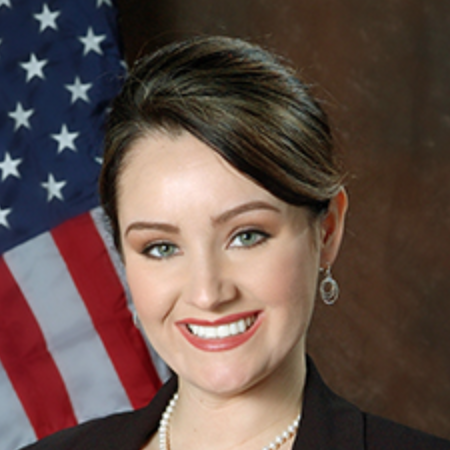 Savannah Maddox
KY Governor 2023*
Incumbent Savannah Maddox is exploring a run for KY Governor in 2023 against Andy Beshear. She is currently KY State House Rep 61 (Boone (Part), Grant, Kenton (Part), Scott (Part)).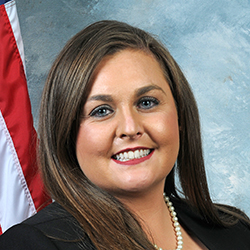 Felicia Rabourn
KY State House Rep 47
1-term Incumbent Felicia Rabourn is running for re-election.
(Carroll, Gallatin, Henry, Trimble)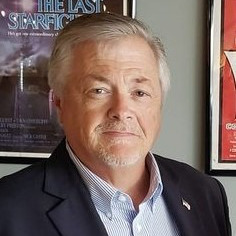 Tony Wheatley
KY House Rep 55
Businessman Tony Wheatley is primary-ing Kim King.
(Jessamine (Part), Mercer, Washington)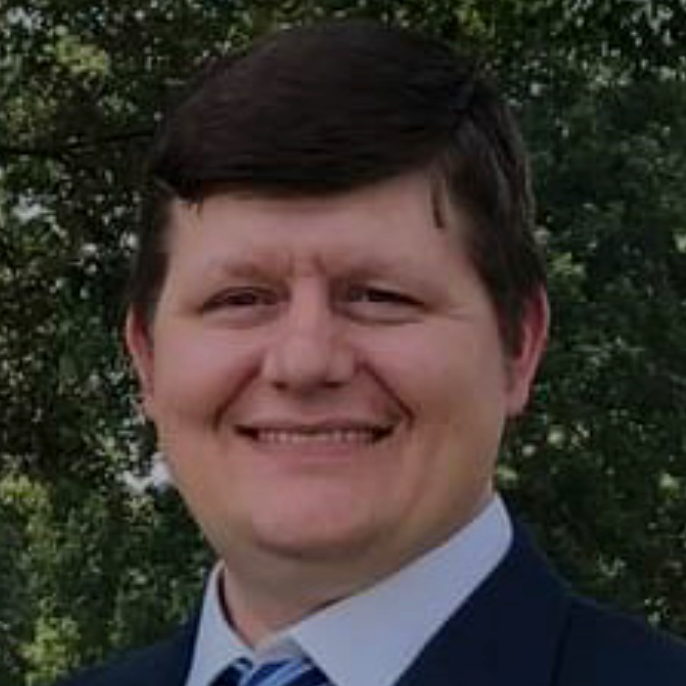 Jacob Clark
KY State House Rep 18
Pastor and Investor Jacob Clark is primary-ing Samara Heavrin.
(Grayson, Hardin (Part))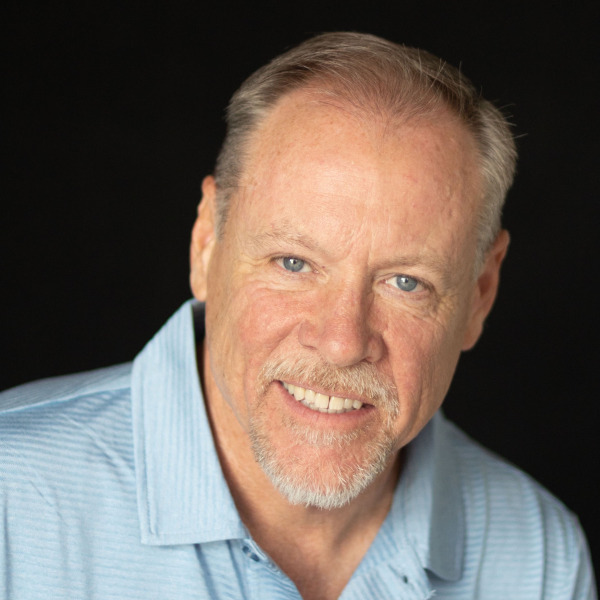 Steve Rawlings
KY House Rep 66
Businessman Steve Rawlings is primary-ing Ed Massey.
(Boone (Part))
John Hodgson
KY State House Rep 36
Former Bevin staffer John Hodgson is running for Jerry Miller's open seat.
(Jefferson (Part), Oldham (Part))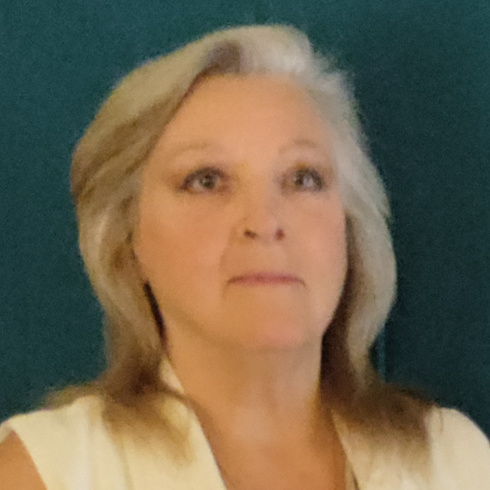 Sylvia Mond
KY State Rep 46
Grandmother Sylvia Mond is running against Democrat incumbent Al Gentry.
(Jefferson (Part))
Rhonda Allen
KY State House Rep 53
Grandmother Rhonda Allen is primary-ing James Tipton.
(Anderson, Bullitt (Part), Spencer)
Candy Massaroni
KY House Rep 17
Veteran Candy Massaroni is primary-ing Chad McCoy.
LOUISVILLE METRO CANDIDATES
Chartrael Hall
Louisville Mayor
Chartrael Hall is running against Bill Dieruf in the primary.
(Louisville)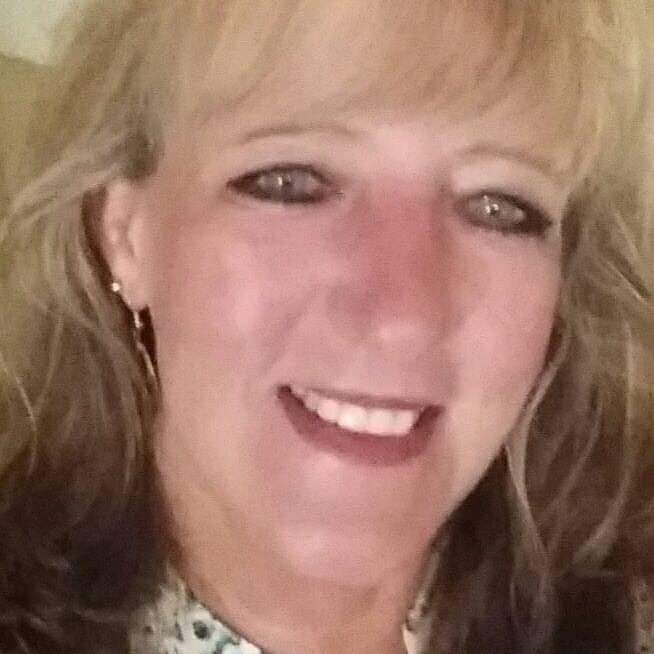 Kim Wheatley
Louisville Metro Council 21
Former Nurse Kim Wheatley is running against Socialist Nicole George.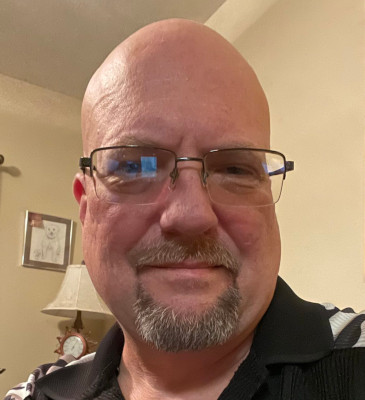 Mike Parsell
Louisville Metro Council 17
23 Year Ford/UAW Employee Mike is primary-ing Marcus Winkler.
(Eastern Jefferson)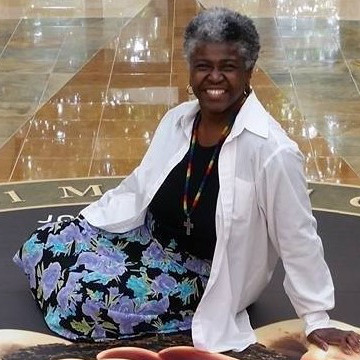 Denise Watts-Wilson
Oldham Co. School Board 4
Author and Pastor Denise Watts-Wilson is running for Oldham County School Board.
(LaGrange)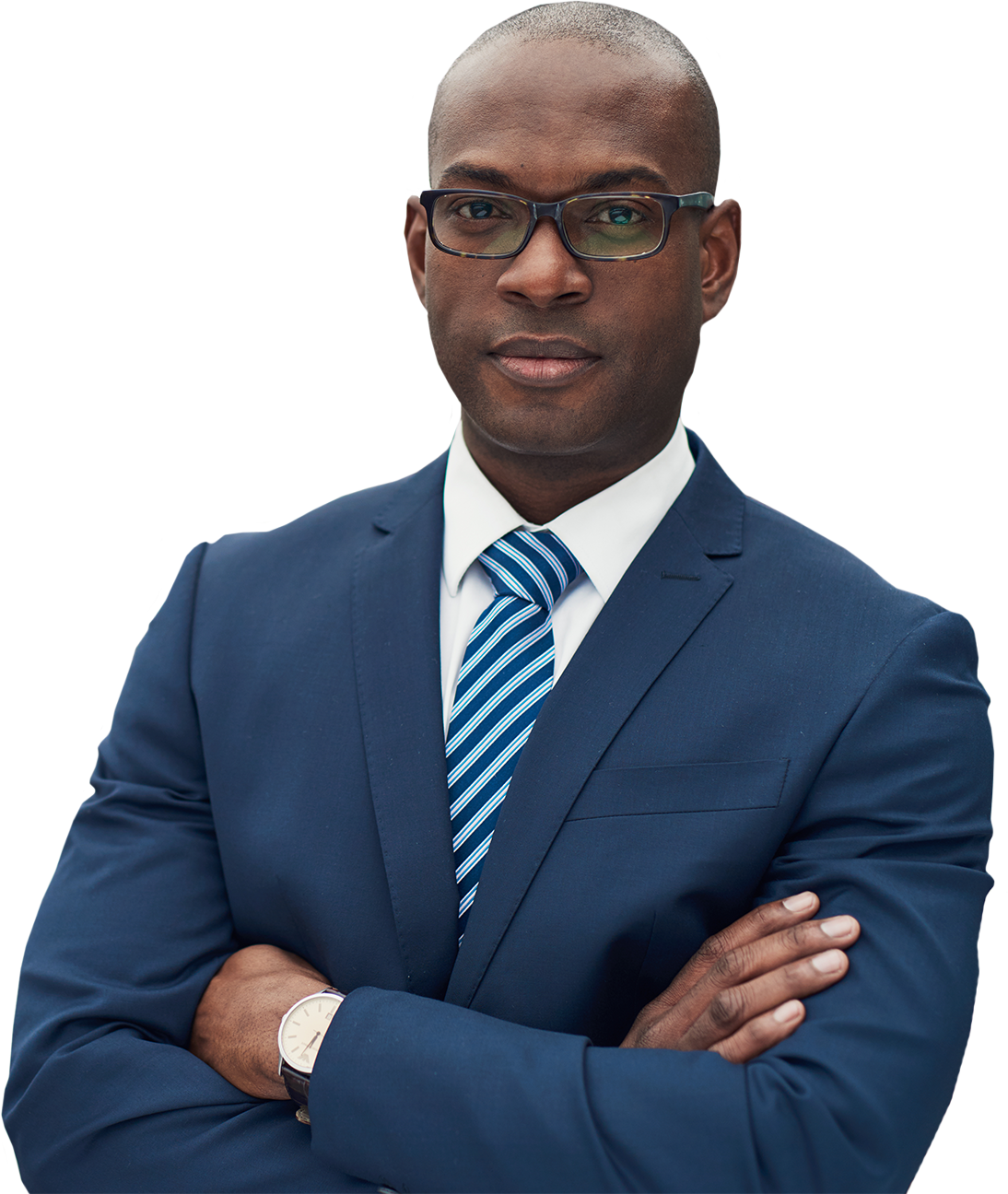 MAYBE YOU?
WE ARE LOOKING FOR GREAT CANDIDATES!
Do you like what you see? Agree with our values & want to run for office? We can help.
For state & local offices, it's not as hard as you think! Contact us well before Jan. 7, 2022 to File for a Political Run.
We are Unwavering Guardians of Liberty
We Believe in America. We Fight to Preserve American Exceptionalism against Radical Marxism & Managed Decline and Exploitation by Internationalist Elites
We Proudly & Unapologetically Promote These Core Values:
Faith, Family, Freedom & Fairness
We are Only Beginning,
Great Things are Ahead as
We Fight to Save America!
Our Platform & Philosophy of Governance Summary
These Concepts Promote LIMITED Government (3 Ls)
:
Law & Order; Less Bureaucracy & Government Intervention; Lower Taxes
We Proudly Promote Our Shared Values (4 Fs):
Faith; Family; Freedom; Fairness
Current Issues of Elevated Urgency (Hot Buttons: 4 Ss):
Safe Street; Secure Elections & Borders; Spending Sanity; School Choice
*Disclaimer: The specific policy proposals detailed below are embraced by the majority of our candidates. However, not every candidate supports every proposal, Check the candidate's website. Approach this from a place of: ``On which points do we share common ground, and how can we work together on those for positive change?``
Get Involved in Politics, Contact Us!
Join Our Mailing List
Volunteer
Run for Office
Share Your Thoughts
Everyone has something to contribute!
If political involvement, elections, and legislation aren't your cup of tea, consider some alternatives to advocating for your values:
Join a Conservative Church or Charitable Organization, or join like-minded people in Local Liberty Activism Groups. Get informed and educate the public...
Just Do Something, All that is necessary for the triumph of evil is for good men to do nothing.
Click on a Liberty Activism Group below to go to their website.
Disclaimer: Presence here does not constitute a Group's Political Endorsement of any candidate.
THINKING LONG-TERM
STOP STRENGTHENING OUR ENEMIES,
START BUILDING UP OUR ALLIES.
We must start building an ALTERNATIVE COMMUNITY:
A "city on a hill" that is separate from, and superior to, the current one
that is controlled, at nearly every turn, by our powerful ideological foes.
To control language & information is to control thought:
(1) We must control our ability to speak and associate freely, instead of being confined to a MATRIX of censorious, left-wing communication echo chambers (FAKE NEWS, REGIME MEDIA, HOLLYWOOD, BIG TECH).
(2) We must supporting our own content producers & generate more high-quality, high-production value content to out-compete NYT, WaPo, Hollywood, Netflix, Amazon, NBC… in the marketplace of ideas.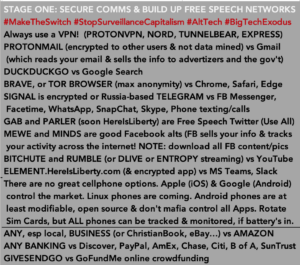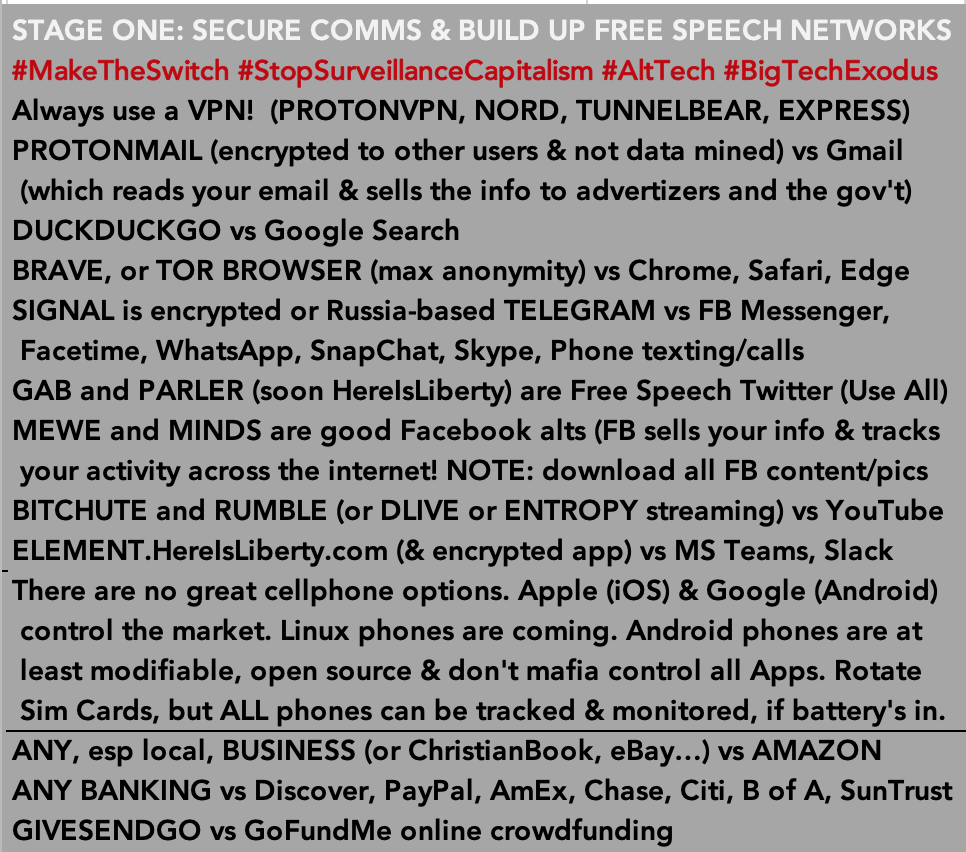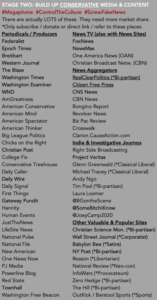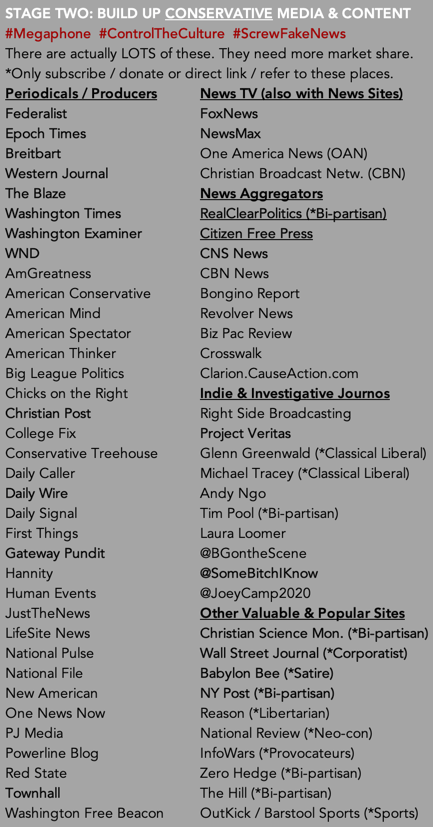 BUSINESS BLACKLISTING & <br>Building Up Conservative SOCIAL Institutions
Stop Financially Supporting businesses that actively advocate against your values:<br>
(3) Temporary Boycotts without media pressure are pointless. Be thoughtful with your purchases, even if it is (almost always) a lesser of two evils decision. Cut companies that advocate against your values out of your life completely. BLACKLIST them and form new purchasing habits. Build up local, small businesses, and religiously grounded, liberty-minded corporations.
(4) Build up and strengthen existing conservative social institutions, infrastructure, groups, and advocacy networks in your world.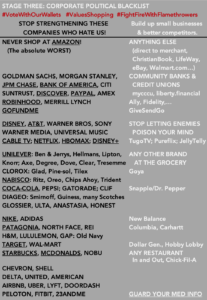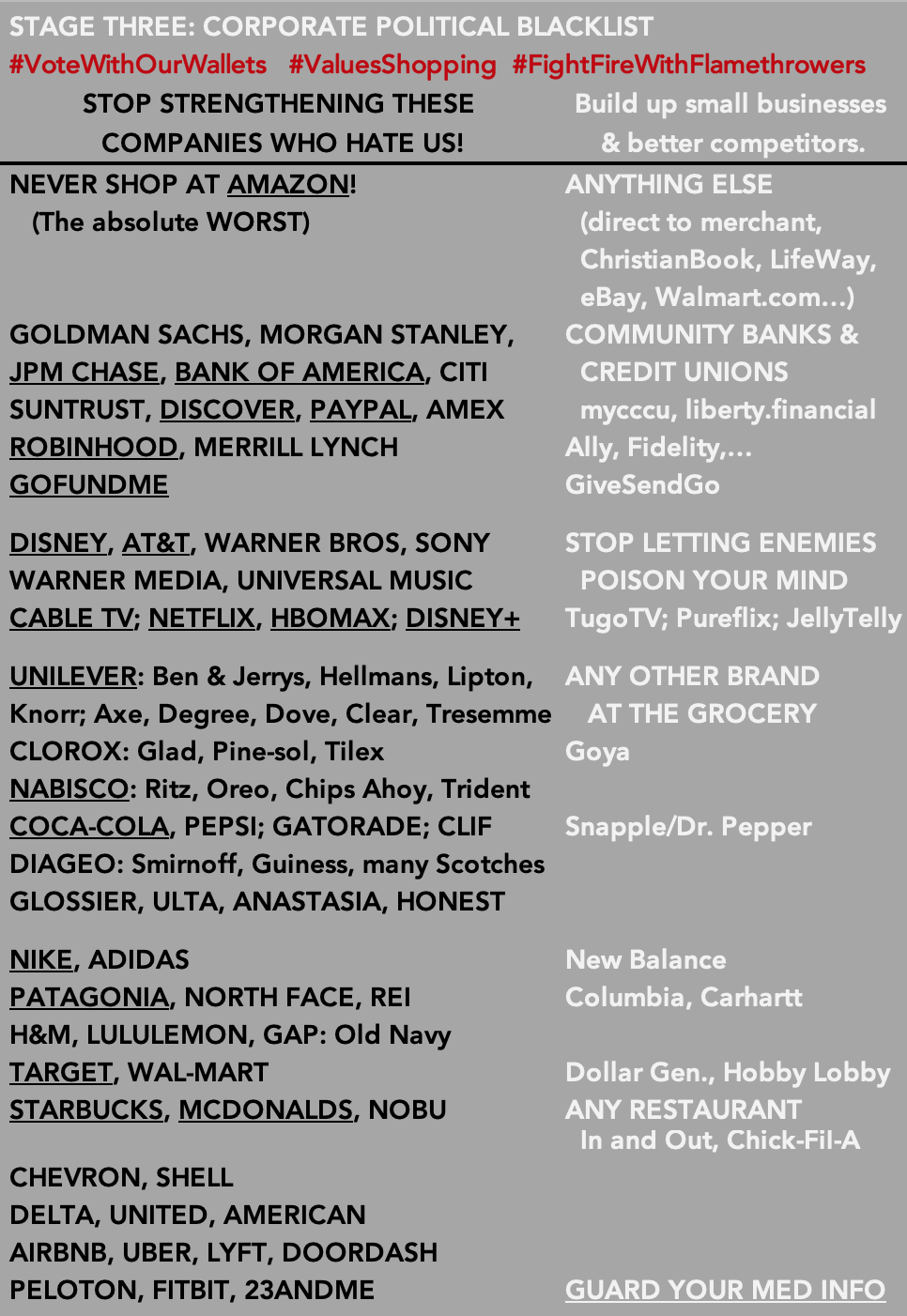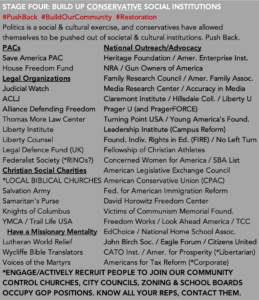 ESCAPE Coalition
Enabling School Choice and Alternatives for Parental Empowerment
Put simply, nothing has been more destructive to the long-term prospects of liberty than the Marxist infiltration, control of, and indoctrination via our educational system (esp. higher ed & teacher colleges). Freedom is never more than one generation from extinction.
ESCAPE is a Coalition of Education Activism Groups, Concerned Parents, and Community Leaders have begun several initiatives to address Kentucky's Educational System. Beyond legislative actions, these groups have been working to facilitate K-12 homeschooling and helping to start Christian Schools.
Take this ESCAPE Coalition Parent Survey about your interest in School Choice and Alternative Education. Then, print out and popularize this flier to other concerned parents and grandparents (eg hand them out in a blitz at school events, after-school pick-up lines, etc.).